As part of The Arts Station's winter concert series, Canadian Folk singer-guitarist Craig Cardiff  makes a return visit to Fernie .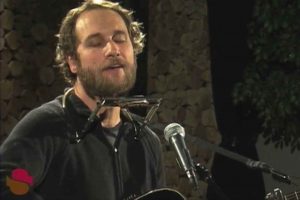 Songwriter, troubadour, Craig Cardiff builds landscapes of sound using live digital loops, bringing the room to a hush. Edged, folk, beautiful, melancholy and left leaning, one song breaks your heart, and the next one puts it back together. Craig Cardiff is a Canadian singer-songwriter.
Known throughout Canada, Craig is beginning to develop a following throughout North America, and into some parts of Europe. With guitar in hand, Craig can turn any setting into an intimate affair, infusing his music and lyrics with a uncompromising humanism that is rarely seen in today's production heavy climate. Craig makes it a point to keep the relationship with his fans personal, inviting and accepting any opportunity to make his audience as much a part of the performance as he is. Don't be surprised if one day you find yourself enjoying one of Craig's renowned performances from the comfort of your own living room.
Tickets available here, The Arts Station and Freshies
To view the full list of performances please see the Arts Station's Events Calendar.
---
The Park Place Lodge is a proud sponsor of the concert series and we are thrilled to help support the cultural vibrancy the Arts Station contributes to our community.
Please join us for a meal prior to the performance in Max Restaurant or the Pub Bar & Grill. We are only a short 5-minute walk away from historic downtown Fernie and the Arts Station.
In addition, if you are from out of town and would like to join us for a Fernie hotel stay to take in one of these wonderful concert performances, please call our toll-free reservations line at 1-888-381-7275 or Book Online.
Share This