One of the highlights of the Arts Station calendar is their annual concert series which hosts an entertaining and eclectic mix of musical artists from across Canada.
---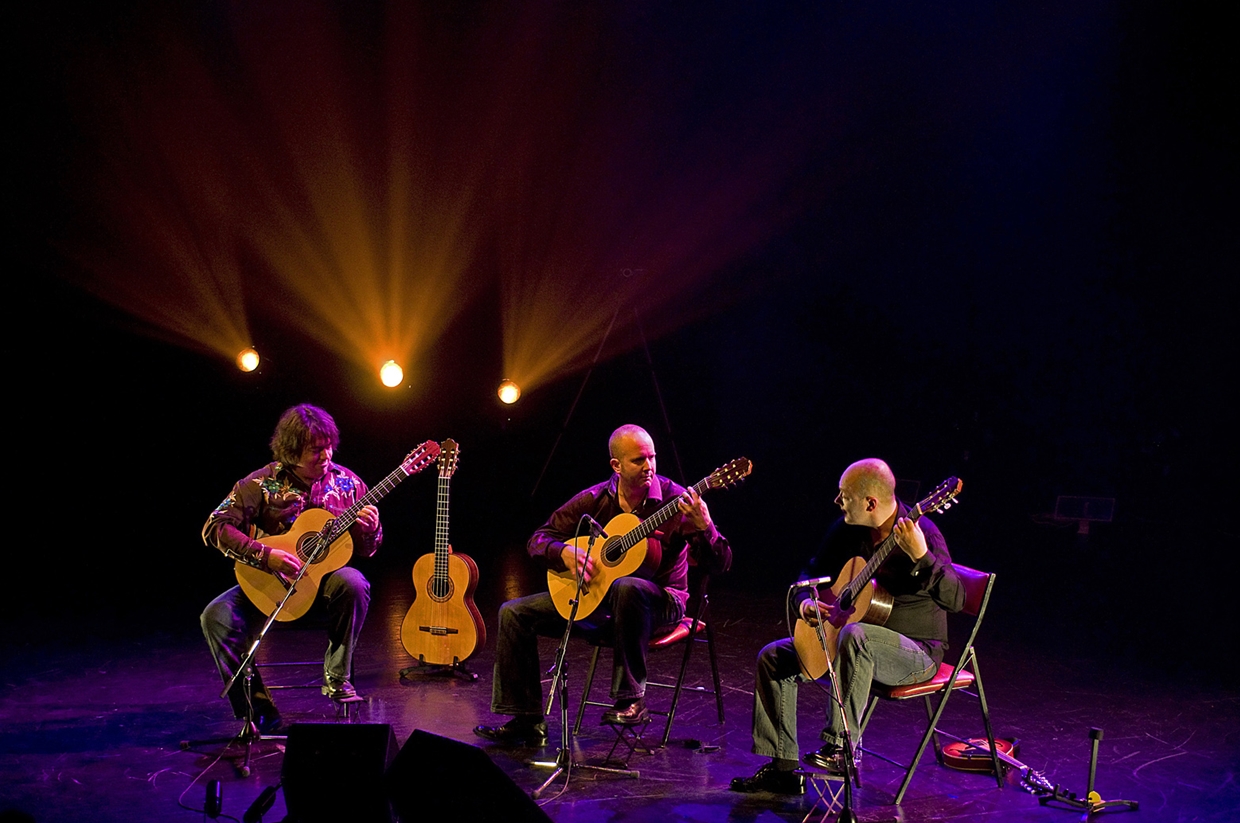 Arts Station Concert Series presents: Montreal Guitar Trio, Guitar Ensemble
Wednesday • November 16, 2016 8pm
Don't miss the guitar trio that CBC described as the "hottest" guitar ensemble in Canada.
Coming all the way from Montreal to The Arts Station in Fernie is, the Montreal Guitar Trio. After being together for 15 years the Montreal Guitar Trio has established a flawless performance, one of humour, talent, and sheer enjoyment.
Described by the CBC as the "hottest" guitar ensemble in Canada, MG3 has quickly established itself as a force to be reckoned with, as well as an interactive force in various musical forms. For over 15 years, the trio's virtuosity, rigour, creativity and impressive stage presence "where humour and interacting with the public go hand in hand" have been winning over audiences around the world.
The trio, composed of guitarist, Marc Morin, Sebastien Dufour, and Glenn Levesque, has given hundreds of concerts in some of the most prestigious venues across North America, Europe, New Zealand and Australia. Check out their website for a preview of the great performance to come.
---
To view the full list of performances please see the Arts Station's Events Calendar.
The Park Place Lodge is a proud sponsor of the concert series and we are thrilled to help support the cultural vibrancy the Arts Station contributes to our community.
Please join us for a meal prior to the performance in Max Restaurant or the Pub Bar & Grill. We are only a short 5-minute walk away from historic downtown Fernie and the Arts Station.
In addition, if you are from out of town and would like to join us for a Fernie hotel stay to take in one of these wonderful concert performances, please call our toll-free reservations line at 1-888-381-7275 or Book Online.
Share This