As part of The Arts Station's winter concert series, Rosie & the Riveters are four fiercely talented and sassy dames from Saskatoon, Saskatchewan, who perform uplifting folk music with a vintage 1940s flair!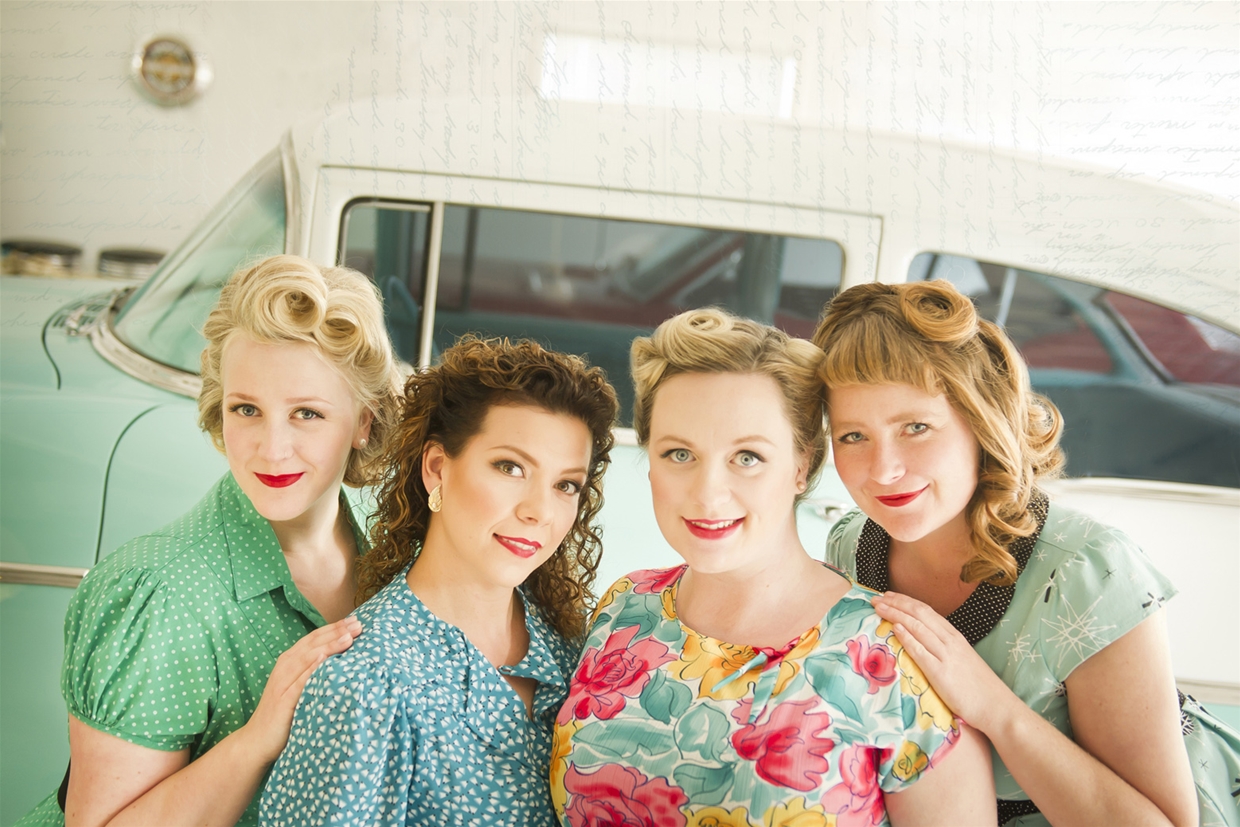 Their original songs feature sophisticated harmonies, body percussion, scintillating dance moves, humour and just enough ooh-la-la to charm your socks off! Along with whoops, hollers, and mile-wide smiles, they create a sound and sight that is lighthearted and captivating for all music lovers.
Tickets available here, The Arts Station and Freshies
To view the full list of performances please see the Arts Station's Events Calendar.
---
The Park Place Lodge is a proud sponsor of the concert series and we are thrilled to help support the cultural vibrancy the Arts Station contributes to our community.
Please join us for a meal prior to the performance in Max Restaurant or the Pub Bar & Grill. We are only a short 5-minute walk away from historic downtown Fernie and the Arts Station.
In addition, if you are from out of town and would like to join us for a Fernie hotel stay to take in one of these wonderful concert performances, please call our toll-free reservations line at 1-888-381-7275 or Book Online.
Share This