One of the highlights of the Arts Station calendar is their annual concert series which hosts an entertaining and eclectic mix of musical artists from across Canada.
---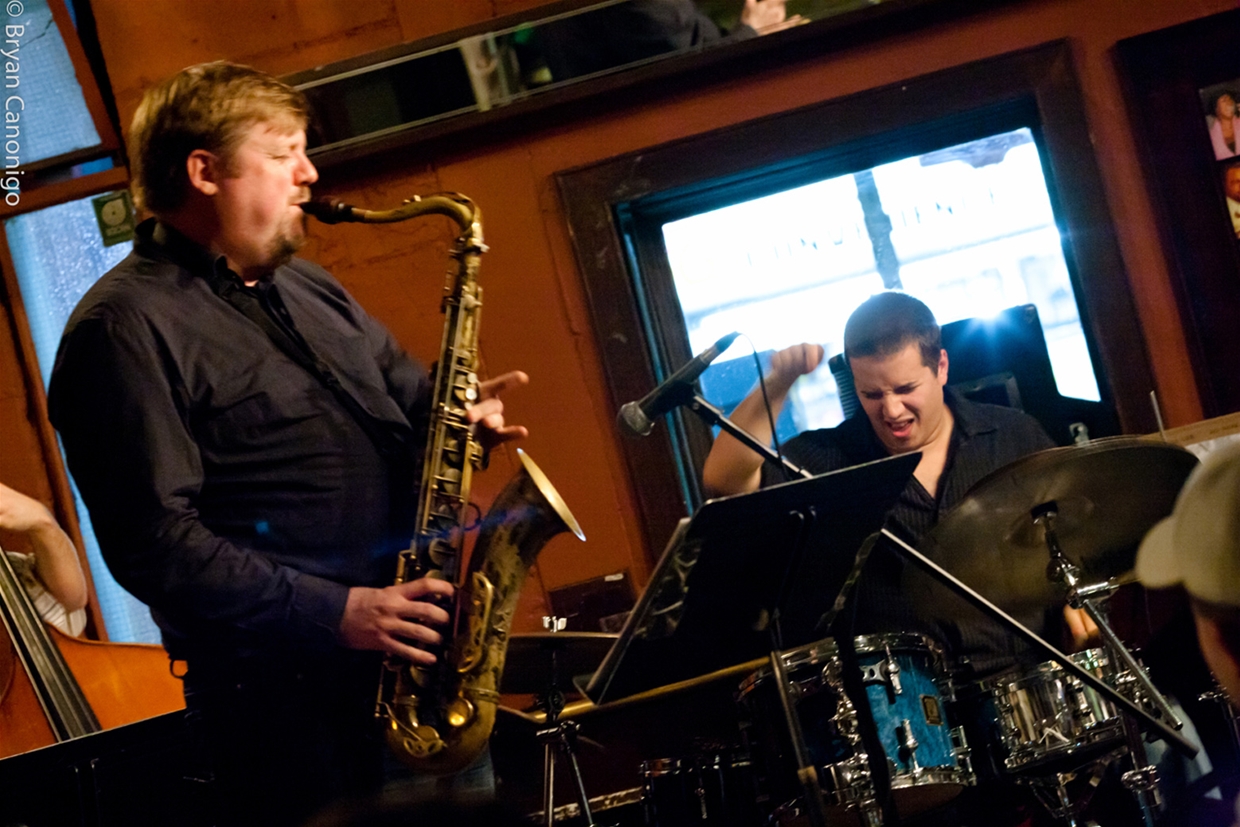 Arts Station Concert Series presents: Turboprop | Jazz/World Music
Wednesday • December 7, 2016 8pm
Innovative and electrifying, Toronto jazz drummer Ernesto Cervini has energy to burn, whether radiating it from behind his kit or working on any number of musical and educational projects.
Turboprop's return to Fernie will feature his regular quartlet of Joel Frahm (tenor sax), Adrean Farrugia (piano), Dan Loomis (bass), and Cerbini (drums), plus Tara Davidson (alto sax), and William Carn (trombone).
Don't miss this exciting jazz performance at The Arts Station in Fernie.
Check out their website for a preview of the great performance to come.
---
To view the full list of performances please see the Arts Station's Events Calendar.
The Park Place Lodge is a proud sponsor of the concert series and we are thrilled to help support the cultural vibrancy the Arts Station contributes to our community.
Please join us for a meal prior to the performance in Max Restaurant or the Pub Bar & Grill. We are only a short 5-minute walk away from historic downtown Fernie and the Arts Station.
In addition, if you are from out of town and would like to join us for a Fernie hotel stay to take in one of these wonderful concert performances, please call our toll-free reservations line at 1-888-381-7275 or Book Online.
Share This