As part of The Arts Station's winter & spring  concert series, Canadian artist WiL, is making a visit to Fernie.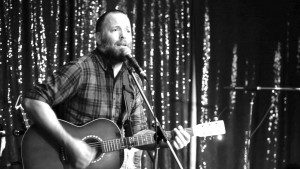 William Mimnaugh (aka wiL) is a Canadian songwriter known for penning songs like 'Roam', flagship anthem to Travel Alberta's stunning ad campaign called 'Remember to Breathe' and Honey Pie, a blues driven foot stomper that featured in the kickoff to Calgary Stampede 2015. His music style is unique, blending elements of traditional country, roots, rock and blues like many 'Americana' artists yet he defies the expansive genre, ever so slightly, by adding elements of straight up pop music resulting in a modern and refreshing indie pop sound.
WiL delivers his eclectic brand of contemporary roots inspired rock with band mates Keith Gallant (drums) and Lena Birtwistle (keys/vocals).
"He is known for his delicate beautiful songs, but live, WiL destroys the stage with the attitude and vigour of a Henry Rollins or a Johnny Rotten"
Listen to a song here or check out their website in full here: www.ibreakstrings.com/home
Tickets available at The Arts Station
To view the full list of performances please see the Arts Station's Events Calendar.
---
The Park Place Lodge is a proud sponsor of the concert series and we are thrilled to help support the cultural vibrancy the Arts Station contributes to our community.
Please join us for a meal prior to the performance in Max Restaurant or the Pub Bar & Grill. We are only a short 5-minute walk away from historic downtown Fernie and the Arts Station.
In addition, if you are from out of town and would like to join us for a Fernie hotel stay to take in one of these wonderful concert performances, please call our toll-free reservations line at 1-888-381-7275 or Book Online.
Share This