Celebrate Canada Day & Support MindRight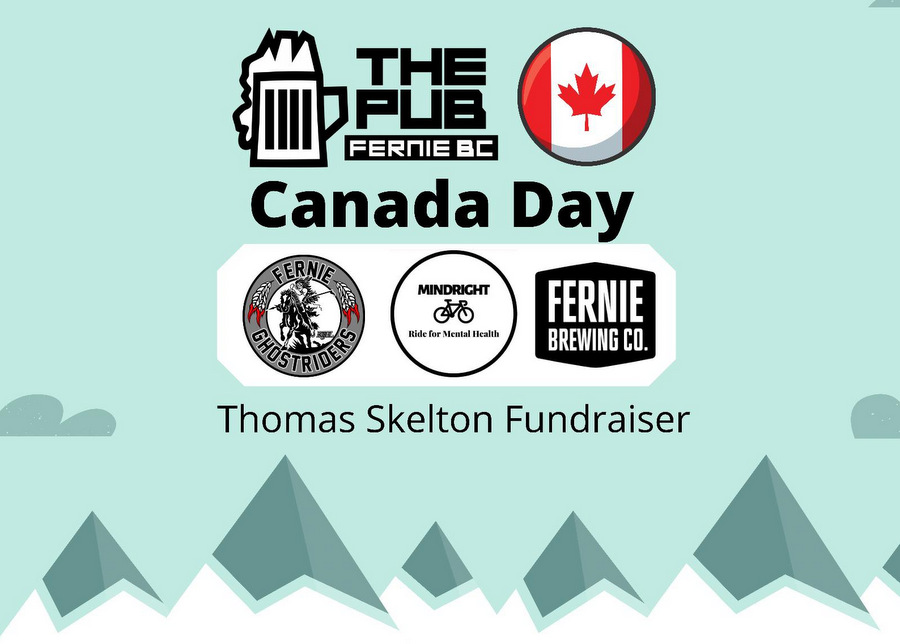 As part of the Pub's Canada Day celebrations we are hosting a special fundraiser for local Ghostrider assistant coach, Thomas Skelton, who is doing a bike ride from July 2-July 9 in support of MindRight – an organization that supports mental health initiatives including ones that support players in the KIJHL. The goal of the ride is to raise awareness and funds for mental health.
To support Thomas' MindRight Initiative and in partnership with our friends at Fernie Brewing Company, we will be donating  $5 from every pint ($15 per  jug) of Fernie Brewing Co's Lotus Single Hop IPA sold on Canada Day. The Lotus Single Hop IPA is a delicious summer release which we are bringing in just for this event. For the non-beer drinkers we'll also contribute $2 from every non-alcoholic Fentimans Ginger Beer sold that day.
More info on the initiative can be seen here: https://www.kijhl.ca/ghostriders-thomas-skelton-cycling-for-mental-health
You can find the direct link for his fundraising page here: https://trellis.org/thomas-skelton-ride-for-mental-health-2021-copy
We've got a few other fun fundraiser initiatives planned including a raffle for a team signed Ghostriders Jersey along with a special appearance from Thomas himself! So come on out and celebrate Canada Day at the Pub while supporting a great cause.
Share This