Live music is back for select Thursdays this summer at the Pub and we are pleased to host a live performance from the talented Chelle Power this Thursday, June 29 from 6-9PM.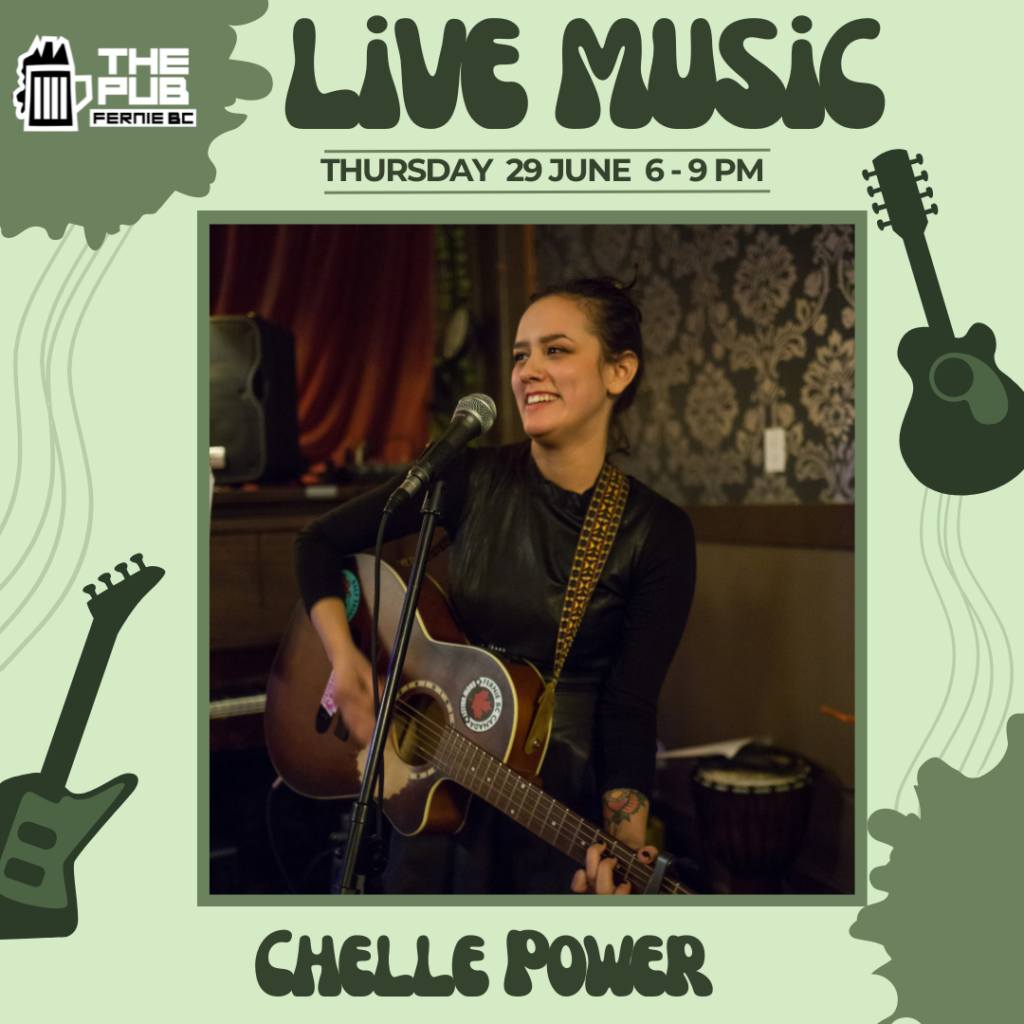 Chelle Power is born and raised in Fernie and an absolute testament to the talent this town produces. She has a beautifully unique voice and does amazing interpretations of popular folk and classic songs as well as experimenting with some of her own music. Her music provokes emotions and leaves you feeling like her cover of a song is the new original. She has played at venues across Fernie including Bramasole, Infinitea, The Loaf & community celebration stages and she never fails to impress.
No cover. Limited seating on a first come, first serve basis.
Wings on Special ($9 Wing Baskets) & Happy Hour pricing extended to 9 PM on performance nights.
Come our for some great live music and try one of our constantly rotating selection of tap beers. Cheers to Summer Fernie!
Share This