*** GHOSTRIDERS JUNIOR HOCKEY HAS BEEN PUT ON PAUSE BASED ON THE MOST RECENT GOVERMENT RESTRICTIONS DUE TO COVID-19 ***
The Fernie Ghostrider season has begun and while the arena remains closed to live spectator viewing, you can still cheer on the Ghostriders & watch the game streamed live on our Pub HDTV's every weekend! Puck drops at 7:30 PM. Enjoy our featured Ghostrider Burger plus beer specials on game weekends. As a bonus, we'll be hosting our own PUCK TOSS every Saturday game night where you can win cool prizes including gift certificates for the best burgers in Fernie and cool Ghostrider Hockey swag.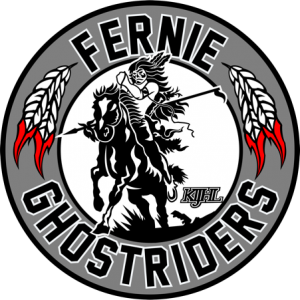 * We are also hosting a Ghostrider Jersey raffle on featured games nights so make sure you purchase a ticket to win. 100% of the proceeds are going to support Fernie Ghostrider Junior Hockey Program.
Games will be televised on both Friday and Saturdays of game weekends with our puck toss and special activities happening on Saturday Nights.
Upcoming Game Weekends:  Nov 13 & 14, Nov 20 & 21, Nov 27 & 28, Dec 4 & 5, Dec 11 & 12, Dec 18 & 19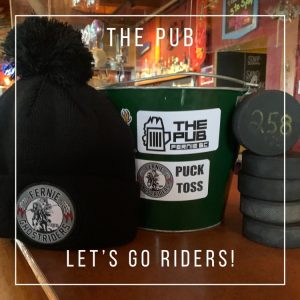 Share This