The Park Place Lodge is proud to partner with the Fernie Museum for their annual fundraiser on this special community event!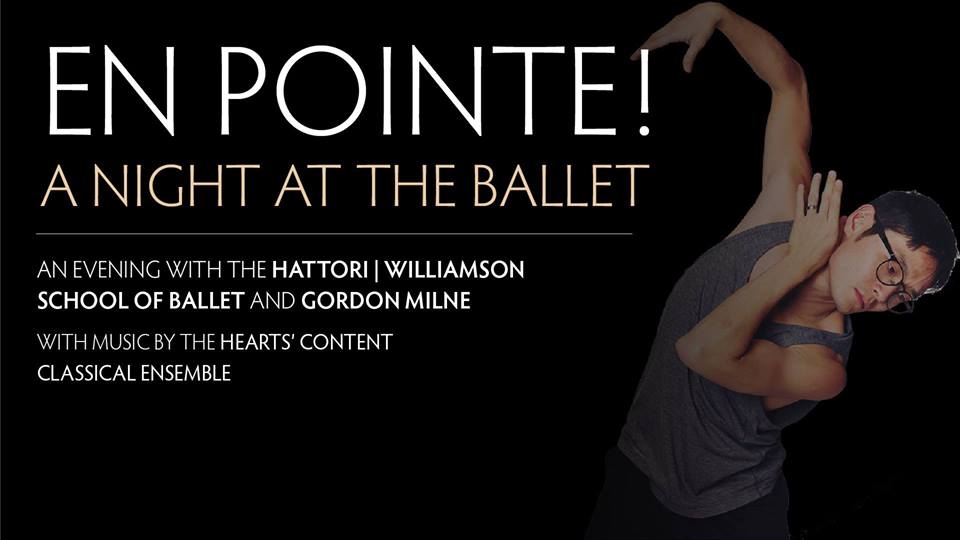 For over 100 years, Fernie has enjoyed live music, dance and theatre performed by local or travelling troupes. For one night, the Fernie Museum is excited to bridge past and present through live art, dance and music in conjuction with its winter exhibit, Perfect Line, by artist Gordon Milne.
---
GALA DINNER AT PARK PLACE LODGE | 5:30 – 8:00 PM
Begin your evening with an exclusive dinner hosted by Gordon Sombrowski, Chair of the Fernie Museum Patrons' Council and past Chair of the Alberta Ballet, with guests Gordon Milne, feature artist, and Yukichi Hattori, Artistic Director of Hattori | Williamson School of Ballet, at Park Place Lodge.
Each course will be sourced from local and regionally sourced producers and paired with BC wines selected by Gordon Sombrowski. Following the dinner, guests will depart for the gala reception and performance, with reserved seating.
Limited tickets are available for this portion of the evening.
---
GALA RECEPTION AND PERFORMANCE | 8:00 TO 10:30 PM
The Fernie Family Centre is transformed into a ballet studio for an elegant cocktail reception beginning at 8:00 pm with music by the Hearts Content Classical Ensemble, a signature cocktail sponsored by Fernie Distillers, an open wine bar and canapes hosted by Park Place Lodge.
The highlight of the evening will be a performance of a new work, Reverence, choreographed by Yukichi Hattori, Artistic Director of the Hattori | Williamson School of Ballet based in Calgary, Alberta. Reverence is a meditation on how events of the past have shaped our culture and the way we live today, incidents that happened, choices that were made, and things we learned.
During the performance, artist Gordon Milne will creates a large-scale painting of the dancers. The resulting painting will be auctioned off that evening along with two additional framed works by Milne and an exclusive package to see Ballet BC perform at the Southern Alberta Jubilee Auditorium in Calgary.
A discussion with Gordon Milne on his exhibition of dance works and Yukichi Hattori on the rigorous training to become a dancer and the requirements to perform at the highest level throughout their career follows. Guests will then have an opportunity to meet the dancers and artist at their tables.
The Fernie Museum will be open on November 3 from 10:00 am to 8:00 pm for those wishing to preview the Perfect Line exhibit prior to the event.
Tickets are available online or at Scotiabank.
This year's event is generously sponsored by Park Place Lodge, Fernie Scotiabank, and Rockies Law. Proceeds benefit the Fernie Museum's programs and operations.
For more information on this exciting event please visit the Fernie Museum Website 
---
As a partner sponsor for this event, we are pleased to extend preferred room rates for event attendees:
Preferred Room Rates for the En Pointe! A Night At The Ballet attendees:
Standard & Deluxe Guest Rooms: $114 per night
Premium Rooms: $134 per night
Junior Studio: $144 per night
Executive Studio: $164 per night
Luxury Studio: $204 per night
Book Online using the following promotional code: FMEPN
You can also book by calling toll-free 1-888-381-7275 and indicate your are visiting for the Fernie Museum En Pointe! A Night At The Ballet.
* Rates valid November 2-4, 2018. Subject to availability. Taxes Extra.
Share This