Join us on the first Friday of the month to enjoy complimentary samplings from our menu paired with tastings from regional wine, beer & spirits purveyors. The event also showcases a featured local artist or artisan each month.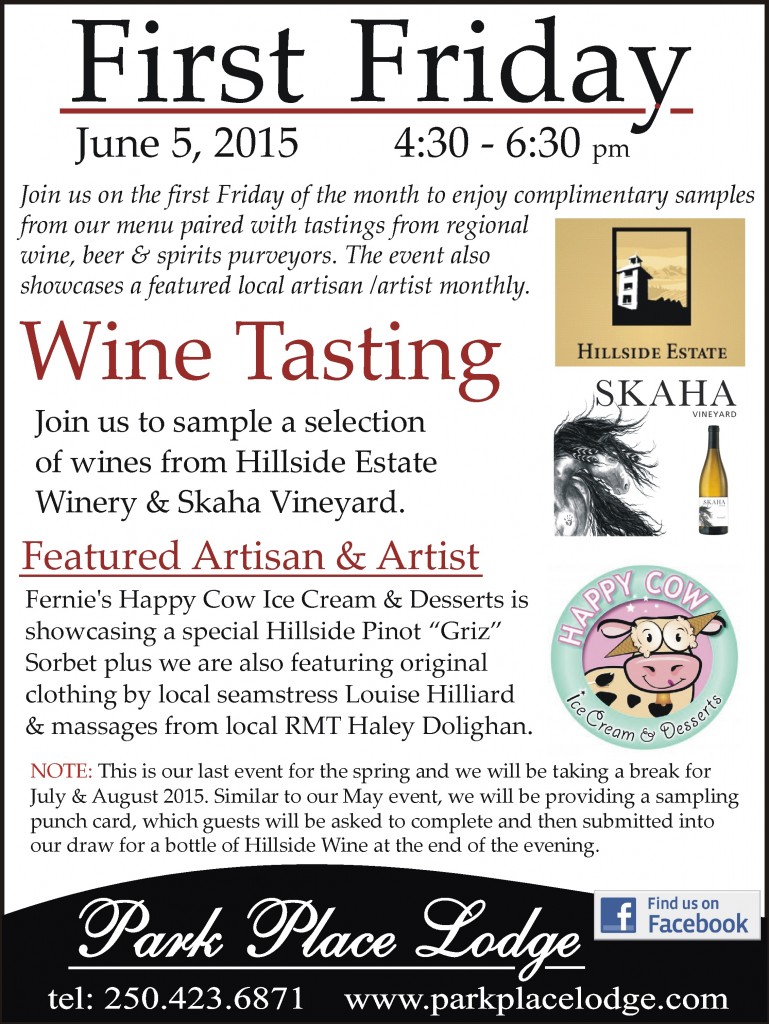 Featured Wine:
~ 2014 Rose         ~ 2014 Gewürztraminer       ~ 2012 Merlot     ~ 2011 Pinot Noir      ~ 2014 Pinot Gris (Un-oaked)
~ 2012 Merlot     ~ 2014 Chardonnay (Un-oaked)   ~2012 Impulsion    ~ 2013 Pinot Blanc
Featured Artisan:
Fernie's Happy Cow Ice Cream & Desserts will be showcasing  a specially made Hillside Pinot "Griz" Sorbet at the event. As this is our last event before the summer break, we are also showcasing original clothing pieces by local seamstress Louise Hilliard plus providing complimentary massages from local RMT Haley Dolighan.
Please join us!
Share This