Join us in the Pub to help local athelete, Flex, raise funds to participate in the 2016 Paralympics in Rio!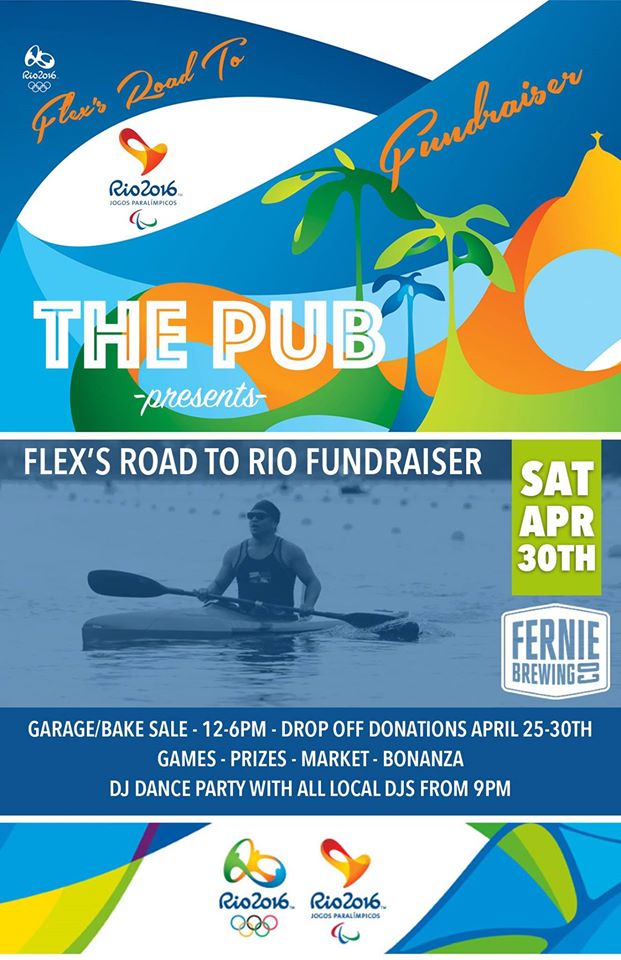 Join our festivities at The Pub April 30th with both day and evening festivities!
From noon till 6pm there will be a Garage & Bake sale, beer garden, games & prizes.
At 9pm we'll kick off our dance party with all local DJ's! There will be a $5.00 which will go directly to the fundraiser.
Talk to either Eveliene Eijsermans or Jenn Johnson in the Pubfor more information. We will also need volunteers for this day, so let us know if you're interested in helping out!
Follow our Facebook Events Page – Flex's Road to Rio Fundraiser for more info.
Share This