The Pub is thrilled to host a live performance this Saturday, July 16 by talented local artist Naena Robinson.
Here is one of Fernie's greatest voices and unique talents. Having just played on the Community stage for the Canada Day Celebrations, Naena plays a range of thoughtful and inventive covers. With her truly mesmerizing voice she transforms well known songs into something entirely different.
For a night of music to remember, come down to The Pub this Saturday and support local musicians.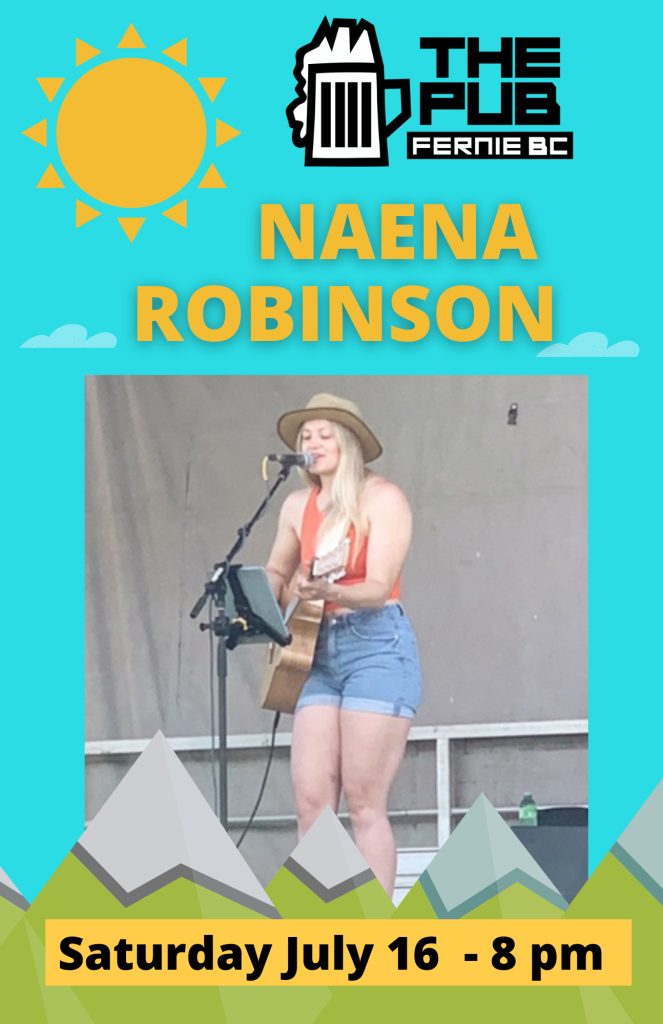 Share This