Join us from October 1st – 4th as we celebrate Oktoberfest with special menus in Max Restaurant & The Pub!
Featured Specials include:
Jumbo Salted Pretzel, Dijon & Red Onion Relish
Grilled Bavarian Bratwurst with Sauerkraut & Mash or Fries
Pork Schnitzel with Sautéed Spätzle, Seasonal Vegetables, Mushroom Demi
Black Forest Cake & Apple Pie for Dessert
Dinner Menu PDF: oktoberfest 2015 menu DINNER
Lunch Menu PDF: oktoberfest 2015 menu LUNCH
In addition we will be hosting a special Pub'toberfest Party in the Pub on Saturday, October 3rd.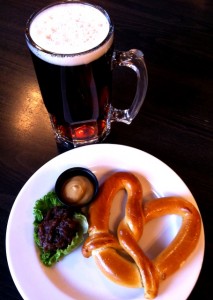 Please join us!
Share This