Love to fly fish & tie flies?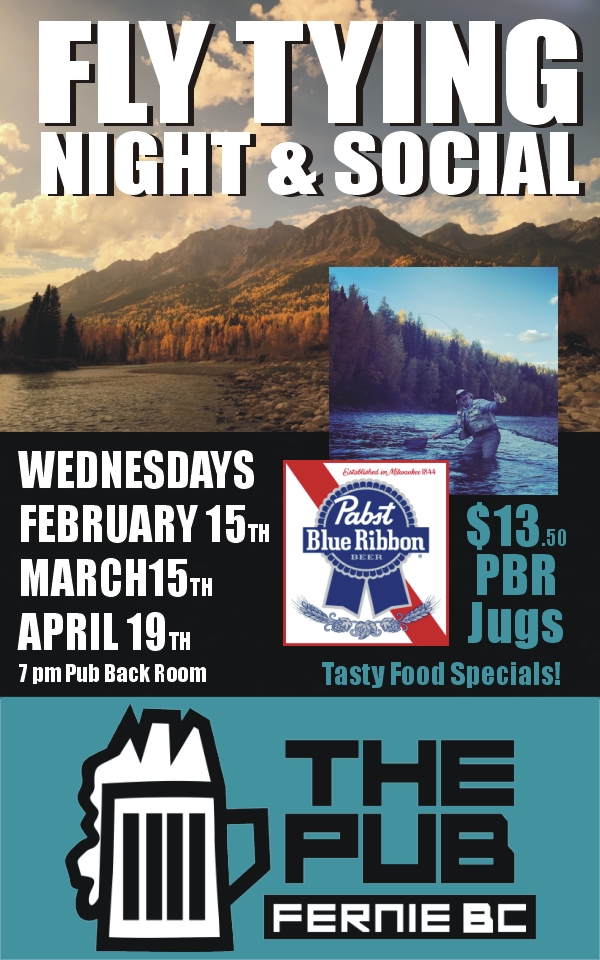 Join us for a fun, social evening of fly tying in the back room of the Pub while enjoying some great food specials & a few tasty beers.
$13.50 Pabst Blue Ribbon Jugs on special.
Hosted by local fly tying enthusiast Spencer Schey.
Planned dates for Spring 2017:
Wednesday February 15, 2017  7:00 pm
Wednesday March 15, 2017  7:00 pm
Wednesday April 19, 2017  7:00 pm
Share This