Join us for our Superbowl Sunday shindig in the Pub with great food, great drinks and great prizes!
Kick off is a 4:30 pm but come by earlier to enjoy the afternoon!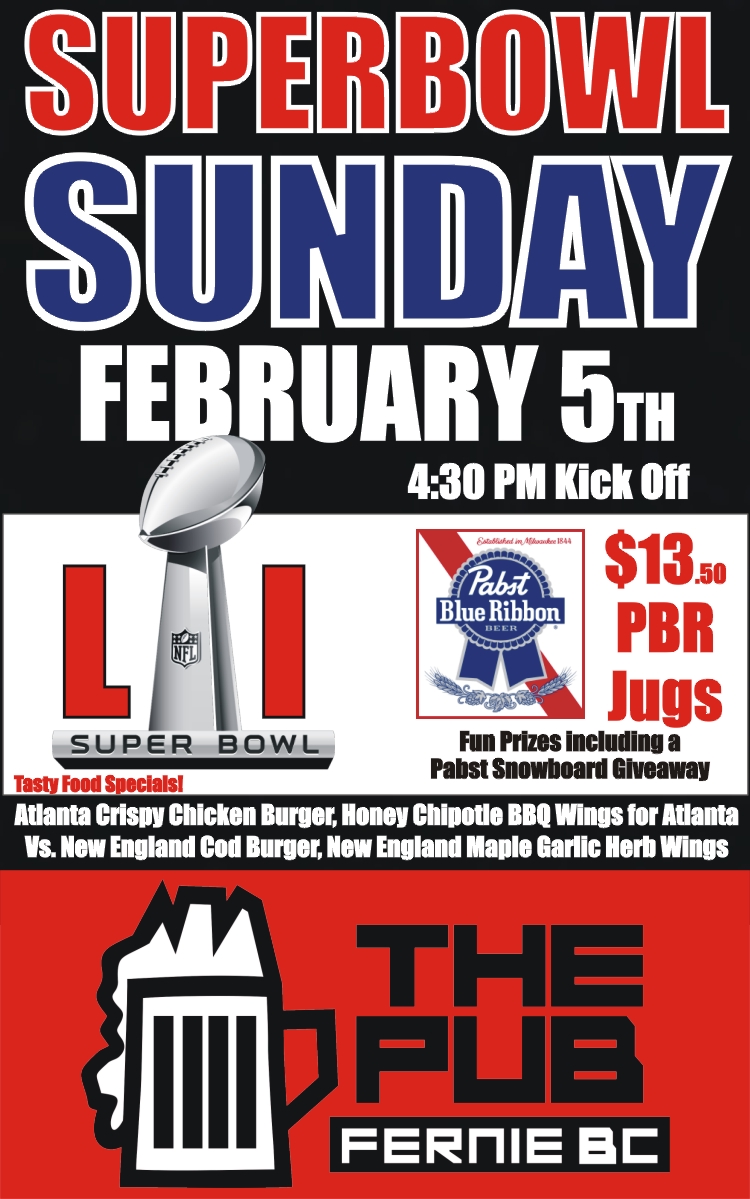 Drink Specials include Pabst Blue Ribbon Jugs for $13.50 all day plus you are entered to win an Pabst Snowboard!
Food Special Showdown includes:
Atlanta Crispy Chicken Burger & Honey Chipotle BBQ Wings for Atlanta
Vs.
New England Cod Burger & New England Maple Garlic Herb Wings
Share This