Join us for Pub Team Trivia at the Pub Bar & Grill at the Park Place Lodge hotel in Fernie, BC!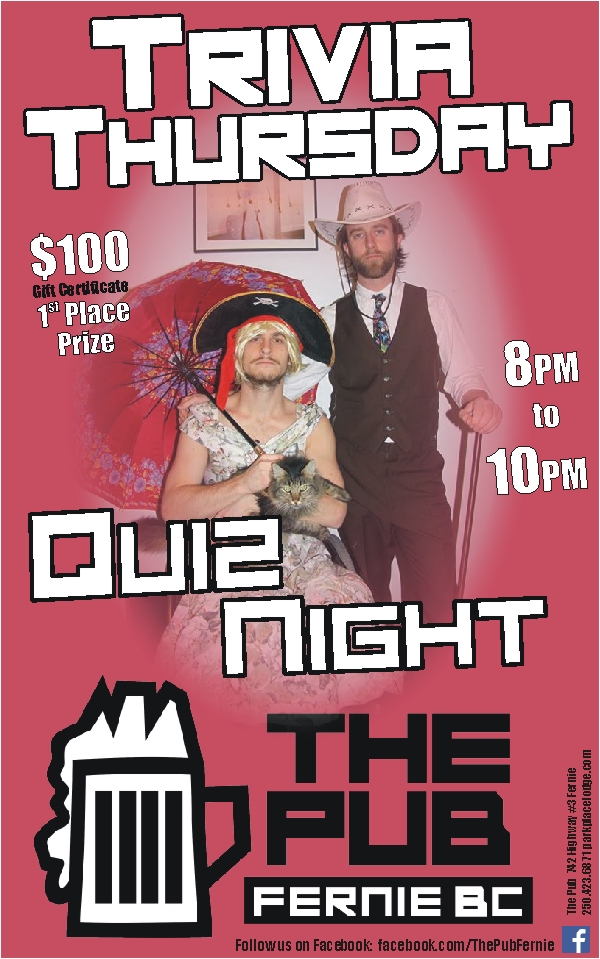 Quiz night is hosted by the super duper crew of Goffles Waffles and Ben Spejers.
Thursday is feature burger night where you can enjoy an AMAZING BURGER for only $15!
1st Place Team wins a $100 Pub Gift Certificate
For winter we are shifting back to the winter timeslot of 8PM, so get down early to make sure you get a table.
We hope to see you all for one of the funnest nights in Fernie at one of the best pubs in Fernie!
Share This