Join us for Pub Team Trivia at the Pub Bar & Grill at the Park Place Lodge hotel in Fernie, BC!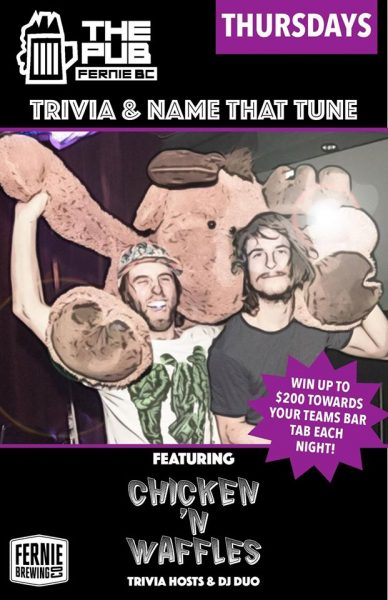 The Pub will be continuing Trivia nights throughout the off-season this fall.
Join us for Trivia with Goffles Waffles and enjoy our feature burger for only $15!
We hope to see you all for one of the funnest nights in Fernie at one of the best pubs in Fernie!
Share This