Join us for Pub Team Trivia at the Pub Bar & Grill at the Park Place Lodge hotel in Fernie, BC!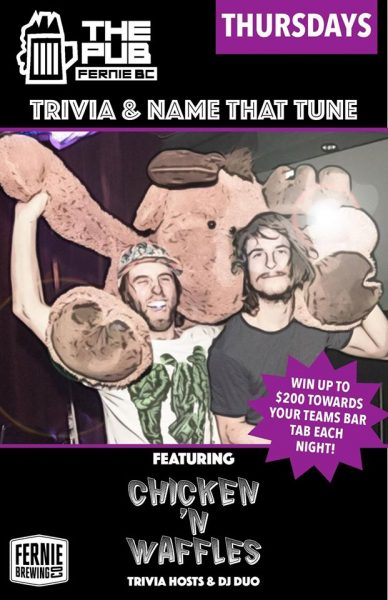 We are kicking off summer at the Pub Bar & Grill by re-commencing Team Trivia starting Thursday June 9th for the summer season! It will continue to run every Thursday through June, July & August.
Opening night will be a Trivia/Name That Tune party combo, with both Ben Speijers and Goffles Waffles! Each Thursday thereafter will features one of Ben or Goffles or both as your evening hosts for an electrifyying night of Team Trivia!
We hope to see you all for one of the funnest nights in Fernie at one of the best pubs in Fernie!
Share This