Join us for our first Send It Sunday – Ski Video Showdown of 2020!
Happening here at the Pub on Sunday February 9th, 2020 at around 7:00 PM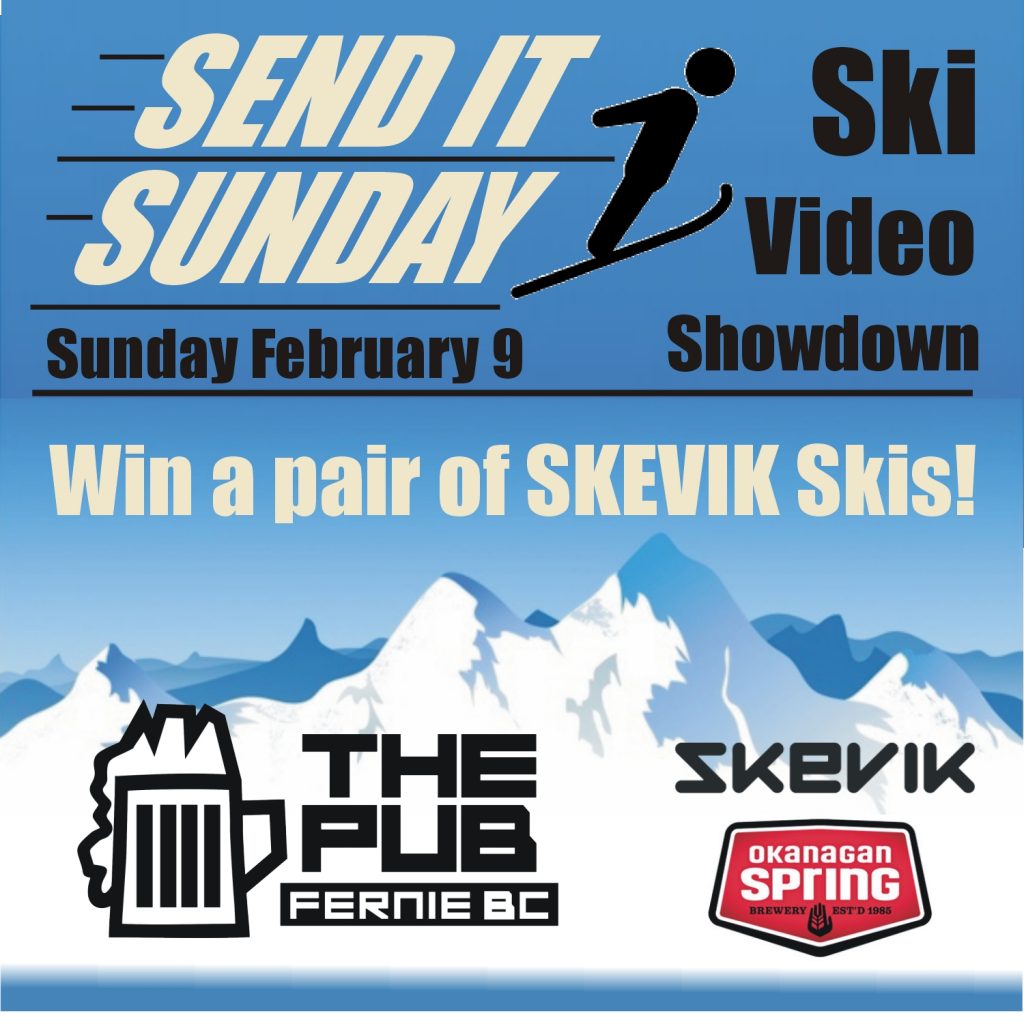 Video Contest Winner will receive a custom a pair of OK Springs SKEVIK Skis!

To Enter our Video Contest:
Make a rad Fernie ski video  (big air, snow blading, local Jerry action) that is up to 5 minutes in length
Make sure the video features OK Springs 1516 lager
Prior to Feb 9/20 Submit your entry to pub@parkplacelodge.com
Tag us on your instagram post @the.pub.fernie.
All video submissions will be played on the Pub Tv's on February 9th .
Pub patrons & staff will choose the winner!
Must be in attendance & 19+  years  to win.
Share This