Please join us this Friday, March 17th  in the Pub for our St. Patrick's Day Party.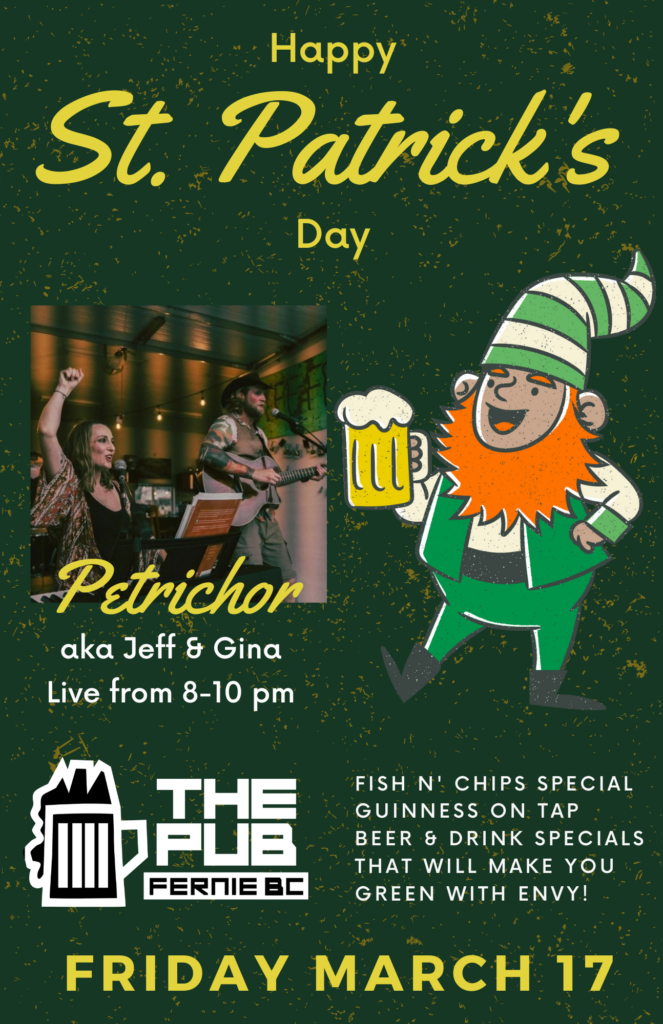 Enjoy a live acoustic performance from local favorite's and friends of the Pub Jeff & Gina also known as Petrichor
The set will run from 8 -10 pm.
Guinness Beer on Tap
Fish n' Chips Friday Special
Beer & Drink Specials that will make you green with envy!
Share This