Summer Sunday Sessions at the Pub are back and this week we have live entertainment from the talented Anita & Lizzie this Sunday from 6-9PM.
Sharing a love of live music and performing, these two local ladies have recently collaborated to form this delightful musical pairing. Anita plays folk music originals and covers with an influence from an array of genres including blues, pop, and just a little punk. She has a unique and powerful voice with a wide vocal range that gives her covers new life. Lizzie, a natural musician, accompanies on bass completing the sound so effortlessly that you would think these two had been playing together for a lifetime.
Our roast dinner will be on special for $15 and PBR for $5 pint/$15 Jug. Or come and try one of our constantly rotating selection of tap beers. Cheers to Summer Fernie!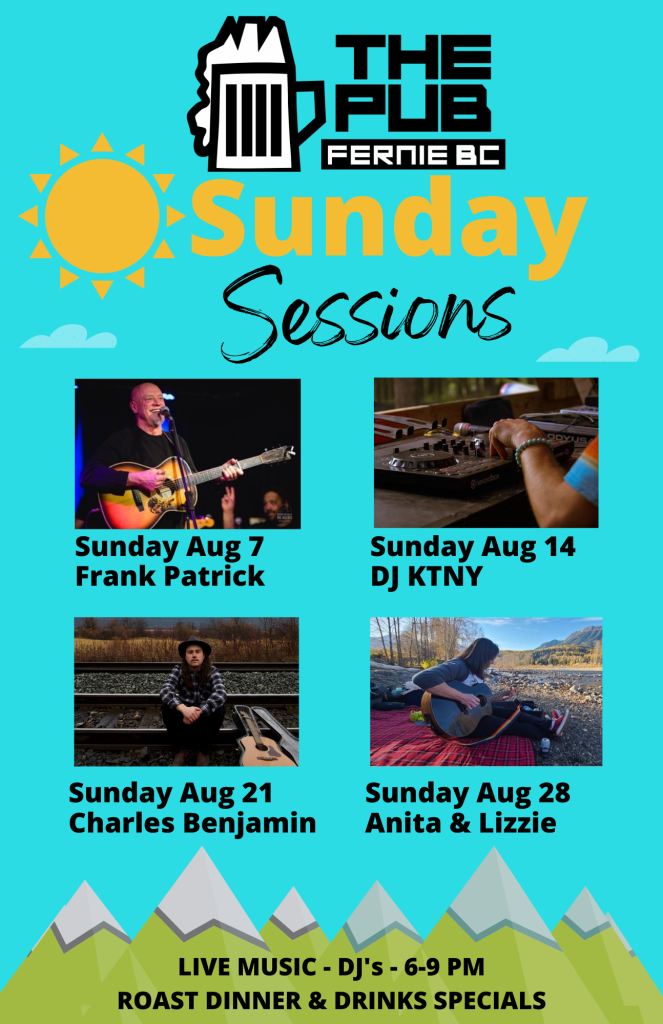 Share This