Summer Sunday Sessions at the Pub are back and this week we have live entertainment from local artists Zack & Top-O this Sunday from 6-9PM.
These two Fernie legends really do speak for themselves when it comes to musical talent & experience. Having been long time Jam Night hosts at multiple venues around town including The Royal & The Brickhouse, when the two of them come together music magic definitely happens. Expect everything from country shin digs to rock classics and come spend an evening with two of Fernie's finest.
Our roast dinner will be on special for $15 and PBR for $5 pint/$15 Jug. Or come and try one of our constantly rotating selection of tap beers. Cheers to Summer Fernie!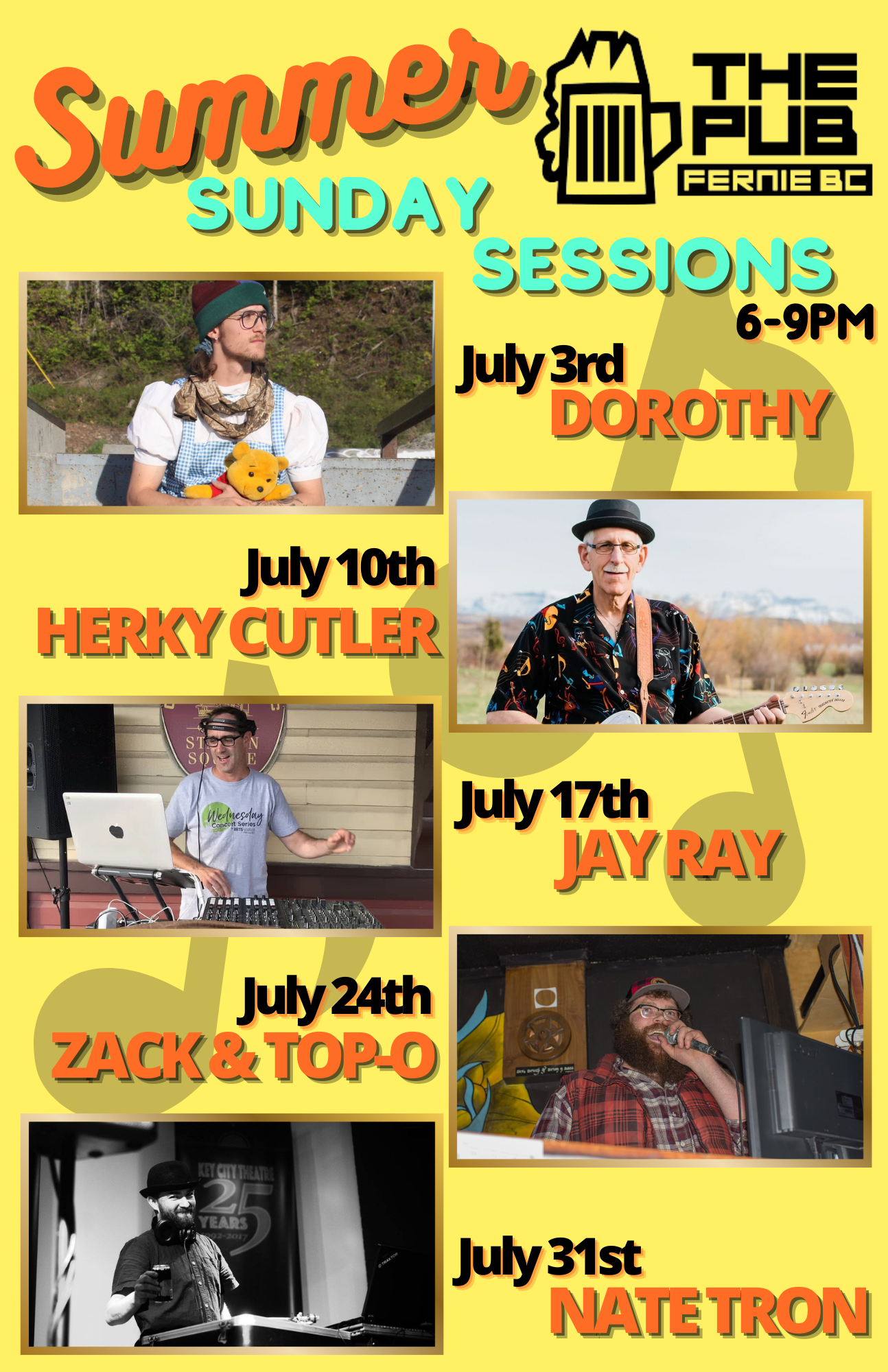 Share This