We have a special Autumn Sunday Session at the Pub with live entertainment from the talented Charles Benjamin this Thanksgiving Sunday, October 9, from 6-9PM.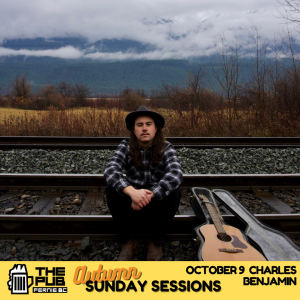 This very accomplished musician has recently moved to our little town and is looking to share his passion for live music. He was so popular with our customers this summer we just had to bring him back. Charles Benjamin combines authentic songwriting with his laid back indie-folk persona. Pulling inspiration from travelling, relationships, and the many ups and downs that life entails, he is bringing his storytelling style to The Pub this Sunday following the release of his first EP entitled Broken Strings.
For Thanksgiving, a Turkey roast dinner will be on special for $15 and PBR for $5 pint/$15 Jug. Or come and try one of our constantly rotating selection of tap beers. Cheers Fernie!
Share This