Join us for our Superbowl Sunday shindig in the Pub with great food, great drinks and great prizes including a Budweiser Speaker and Framed Superbowl Poster!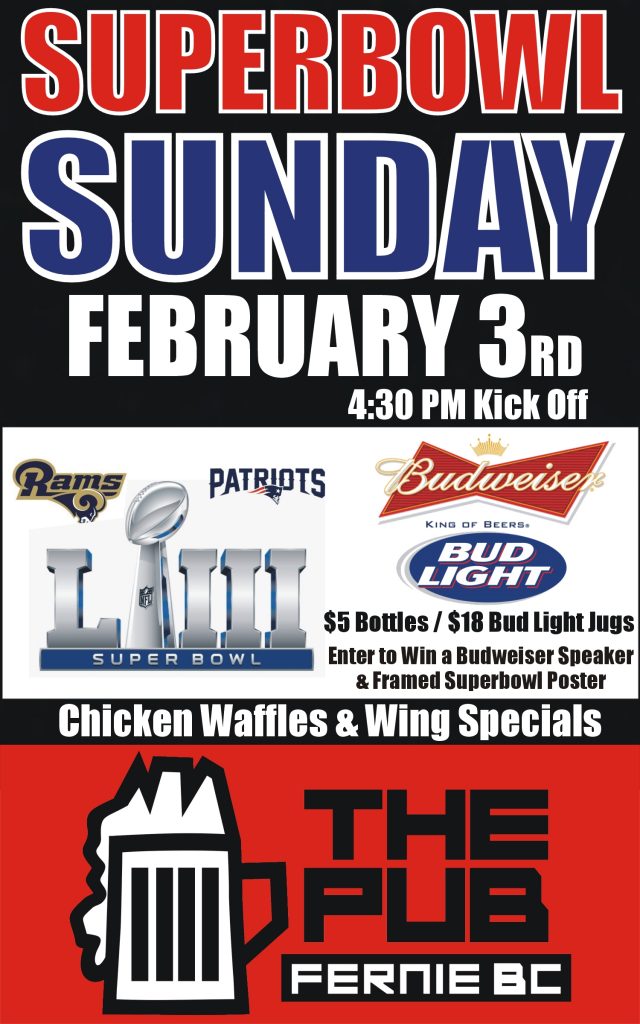 Bud & Bud Light on Special ($5 Bottles & $18 Bud Light Jugs) plus tasty Crispy Chicken  Waffles & Wing Specials.
Kick off is a 4:30 pm but come by earlier to enjoy the afternoon!
Share This