Join us for an amazing weekend of fresh, Canadian indie music in Fernie BC!  Now in it's 6th year, Fernie's Wapiti Music Festival occurring August 12th & 13th,  is one of the highlights of our community's summer events schedule. Located along the banks of the Elk River in Annex Park, the festival site is only a short 5 minute walk from the Park Place Lodge hotel.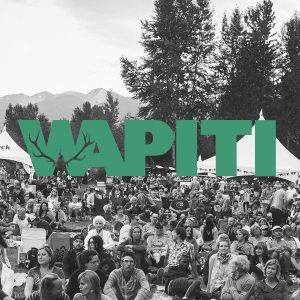 This year's event will highlight performances from Yukon Blonde, The Matinée as well as Fernie's own Shred Kelly. For the full performer line-up and more information on this great event visit the Wapiti Fernie Website
We are proud to sponsor this great event and serve as the venue for the post-event wrap up function.
If you would like to join us in Fernie for Wapiti Music festival, we are offering special discounted room rates for the weekend with savings of $50 per night off of regular room rates. We can also arrange for discounted festival passes with advance notice. Please inquire at time of booking.
Preferred Room Rates for Wapiti Weekend 
Standard Rooms: $122 per night
Deluxe Rooms: $132 per night
Premium Rooms: $142 per night
Junior Studio: $142 per night
Executive Studio: $162 per night
Luxury Studio: $202 per night
Book Online using the following promotional code: WPT16
You can also book by calling toll-free 1-888-381-7275 and indicate your are visiting for the Fernie Wapiti Music Festival.
* Rates valid August 11-14, 2016. Subject to availability. Taxes Extra.
Share This