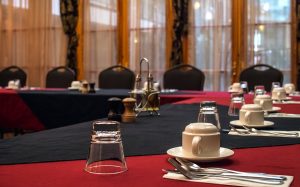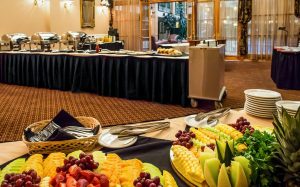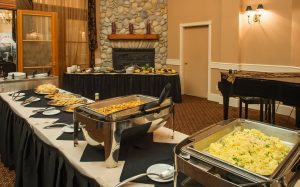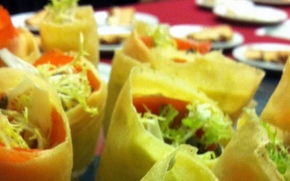 At Park Place Lodge we would like to make your banquet or meeting function as enjoyable as possible. We feature a number of menu choices to accommodate your group's needs. We can accommodate almost all requests and do our best to enhance your experience. We are here to help.
Sample Menu options include:
Hot Breakfast Buffet featuring Buttermilk Pancakes, Eggs Benedict and Frog-Friendly Wild Coffee
Continental Breakfast Buffet featuring Fresh Fruit, Baked Goods and Frog-Friendly Wild Coffee
Coffee Breaks with Muffins, Cookies, Assorted Cold Beverages and Frog-Friendly Wild Coffee
Hot & Cold Appetizer Platters
3-Course Lunch Menus
Soup, Salad and Sandwich Lunch Buffet
Italian Pasta Dinner Buffet with Caesar Salad, Garlic Bread Sticks and Cheese Cake Dessert Bites
Alberta Prime Rib Dinner Buffet
3-Course Dinner Menus
We also feature a wide selection of British Columbia VQA Wines and regional Micro-Brewery Beers.
To contact our Sales Department & request additional information on our Meeting & Group Services please complete our Group Request Form.
Share This