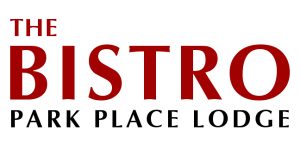 June 3, 2020 Update: THE BISTRO REMAINS CLOSED UNTIL FURTHER NOTICE. WE WILL CONTINUE TO OFFER GRAB N' GO BREAKFAST AND ROOM SERVICE OPTIONS FOR GUESTS (SEE BELOW).
Thank you to all our regular customers who have inquired about dining with us in the Bistro. We value your continued support and patience as we work with the community and province towards safely reopening all of the Park Place Lodge operations to our customers. 
While the Bistro remains closed, we will be re-opening the Pub Bar & Grill starting Thursday, June  4th.  We will be operating Monday to Saturday (closed Sundays) 12 Noon until Late with the Kitchen open from 12 Noon – 9 PM. Head over to our Pub page for more information on our menus and how we plan to operate safely.
This is Phase 1 of our plan to re-open food & beverage operations at the hotel. Phase 1 also includes room service for hotel guests, enhanced in-room and grab n' go breakfast options, as well as a limited number of services for meetings and group functions in the hotel. More information on expanded operations including the re-opening of the Bistro will be announced as we finalize the details of Phase 2.  
Please contact the hotel guest service team for additional information.
To learn more about our hotel Covid-19 Safety Protocols:

---
Grab n' Go Breakfast Box Options for Hotel Guests
While the Bistro remains closed due to operational restrictions resulting from COVID-19, we are still able to offer a number of delicious Grab n' Go Breakfast Box Options for hotel guests. These breakfasts are designed to be picked up and enjoyed in your hotel room or to be taken to enjoy "on the go" when you check out. Please contact the hotel front desk for instructions on how to pre-order and pick-up your breakfast.
View Menu Here: BISTRO_GRAB_N_ GO_BREAKFAST_MENU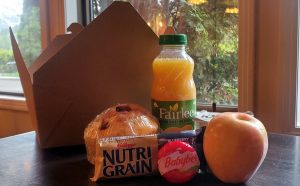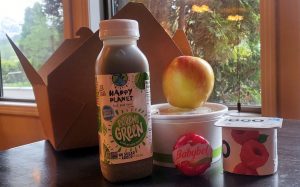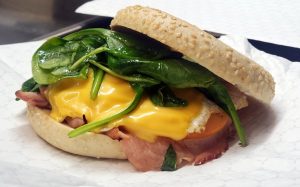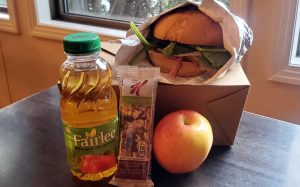 ---
Room Service for Hotel Guests
Room Service is available Monday to Saturday for hotel guests for those wishing to dine in-room. Enhanced food service and delivery  safety protocols have been implemented to ensure our room service meets all government guidelines. Please contact the hotel front desk for instructions on how to order room service. The full Pub Menu is currently available for room service:
View Menu Here: Pub Room Service Menu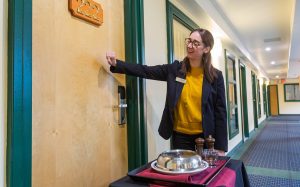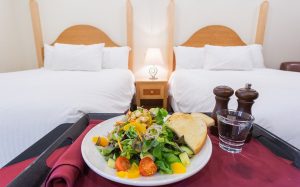 ---
Recently renovated, the cozy, comfortable Bistro offers guests a quiet, relaxed setting where you can enjoy great food & friendly conversation. Open for Breakfast & Lunch, the menu focuses home style comfort food & classics largely made from scratch, always served up with a smile.  Our daily and weekly specials keep our restaurant full of smiling faces.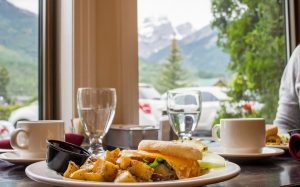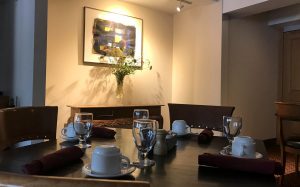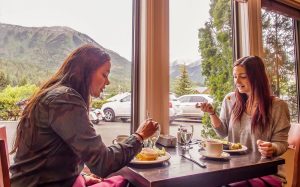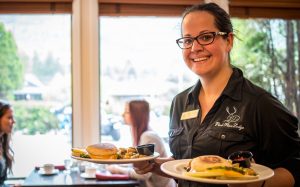 ---
What's in a Name
For those of you who have lived in Fernie for an extended time or for those guests who have visited the hotel over the years,  you will recognize the familiar name of the Bistro.  Although we have used other names over the years, with Max Restaurant being the most recent,  we felt it was time to go back to our roots. With the renovation and refresh of the restaurant space in Summer 2018, we wanted to bring back our original name. The Bistro, a tried and true classic, much like many of the favourite classic dishes we prepare in our kitchen!
Share This