With the snow quickly disappearing from the mountain tops, it's time to grab the hiking boots, bikes and paddles so you can get out and explore the Elk Valley!
Here are some suggestions on where to explore this Spring & early Summer:
---
Castle Mountain – Castle Mountain is one of the trails the quickly loses snow in the spring and is typically ready for hiking by mid-May. Located across the valley from Fernie Alpine Resort, the views of town and the Elk Valley from the "castle" summit are spectacular.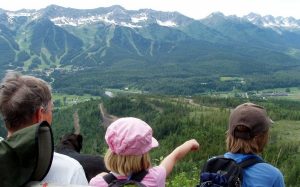 ---
Ride the Lazy Lizard –  A smooth, flowy machine-built trail suitable for all levels of riders, the Lazy Lizard takes a scenic route up the Cedar Valley right to spectacular Island Lake Lodge. With the Lodge opening for summer operations on June 7th, be sure to set aside time to enjoy a gourmet lunch once you reach the top of the trail. With our community's connected trail network, you can start your mountain bike ride right from the Park Place Lodge.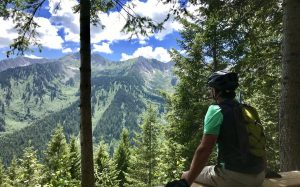 ---
Day Trip to Surveyors Lake – located in Kikomun Creek Provincial Park, a short 25 minute drive south of the Park Place Lodge, Surveyors Lake is a fantastic early season swimming and beach spot. As a bonus, the trail around the lake provides ample opportunities to view the lakes local population of Painted Turtles.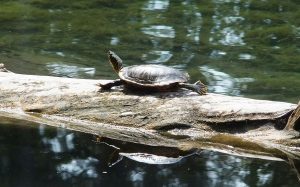 ---
The Tourism Fernie Website Maps Section of the is an excellent resource on where to explore in Fernie
Trailforks is another excellent resource!
We hope to see you in Fernie for a visit this spring and we encourage you  to check out our great Fernie Vacation Specials and make plans to visit us here at the Park Place Lodge in Fernie BC!
Call us Toll-Free at 1-888-381-7275 to book a Fernie spring or summer vacation on you can also conveniently  BOOK ONLINE
Share This