Every Wednesday in July and August, the Wednesday Night Concert Series is a family-friendly, free concert in Station Square for the community with food trucks, beer garden, kids craft corner and DJ's. 5.30-9pm.
Marking the first event of The Arts Station's Summer Socials Wednesday concert series, the ever popular Edmonton based singer and songwriter Ben Sures  makes a visit to Fernie. Armed with an acoustic guitar, his songs reach you in a way that make you think, feel, understand the world in a whole new way and laugh at yourself while you are at it. Learn more about Ben Sures here.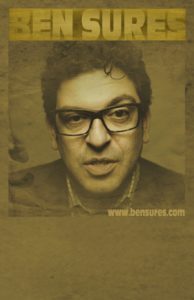 To view the full list of performances please see the Arts Station's Events Calendar.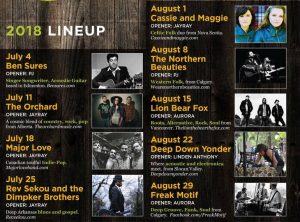 The Park Place Lodge is a proud sponsor of the summer concert series and we are thrilled to help support the cultural vibrancy the Arts Station contributes to our community.
Please join us for a meal prior to the performance in Max Restaurant or the Pub Bar & Grill. We are only a short 5-minute walk away from historic downtown Fernie and the Arts Station.
In addition, if you are from out of town and would like to join us for a Fernie hotel stay to take in one of these wonderful concert performances, please call our toll-free reservations line at 1-888-381-7275 or Book Online
Share This