Every Wednesday in July and August, the Wednesday Night Concert Series is a family-friendly, free concert in Station Square for the community with food trucks, beer garden, kids craft corner and DJ's. 5.30-9pm.
This week's artist are Nova Scotian sisters Cassie and Maggie. They have been lighting up the world with their unique blend of traditional and contemporary Celtic instrumentals and vocals. The sisters have enchanted audiences far and wide with lively fiddle, piano and guitar arrangements, stunning sibling vocal harmonies in both English and Gaelic, all complemented by their intricate and percussive stepdancing style.
Listen to the music and explore more here.
Listen to our YouTube channel with top songs from all the 2018 WCS bands.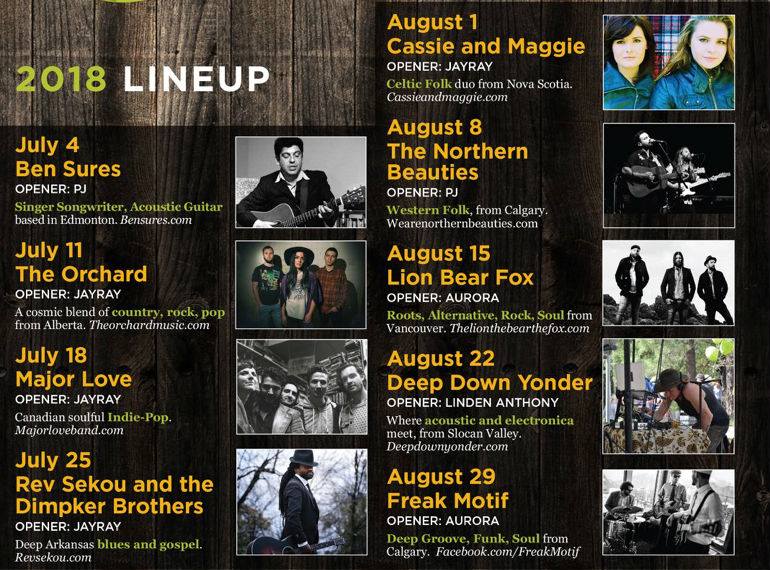 To view the full list of performances please see the Arts Station's Events Calendar.
The Park Place Lodge is a proud sponsor of the summer concert series and we are thrilled to help support the cultural vibrancy the Arts Station contributes to our community.
Please join us for a meal prior to the performance in Max Restaurant or the Pub Bar & Grill. We are only a short 5-minute walk away from historic downtown Fernie and the Arts Station.
In addition, if you are from out of town and would like to join us for a Fernie hotel stay to take in one of these wonderful concert performances, please call our toll-free reservations line at 1-888-381-7275 or Book Online
Share This