The first Elk Valley Pride Festival will be held in Fernie on October 11-15, 2017.
Join us in Fernie for four days of fun, friendship, and unity this October. Be the rainbow with the Fernie Pride Society!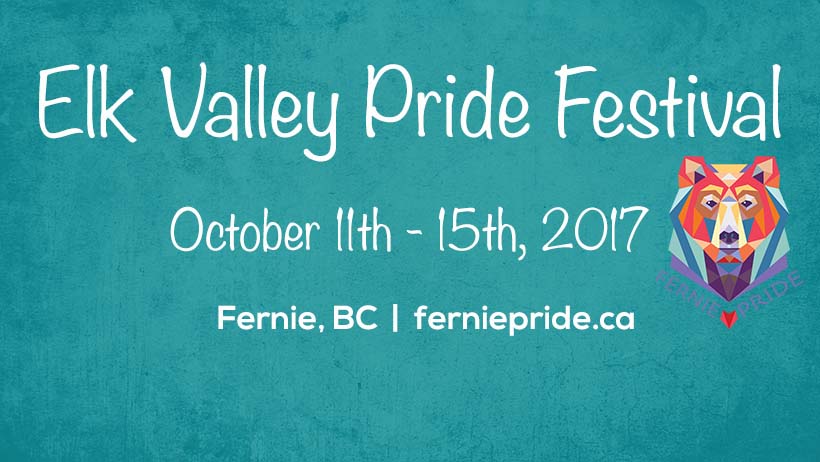 The festival will feature a number of great activities including two events at the Park Place Lodge:
Miss Ellen Q & The Pumas with Visa De'Klein & Misty Meadows – Thursday October 12, 2017 in the Pub Bar & Grill
Park Place Brunch and Fairy Creek Hike – Sunday October 15, 2017 in Max Restaurant
For more information on this festival visit the Fernie Pride Website or Facebook Page
---
If you are looking for accommodations for the weekend, we invite you to join us at the Park Place Lodge!
We are pleased to extend preferred room rates for festival attendees:
Preferred Room Rates for Elk Valley Pride Festival attendees:
Standard & Deluxe Guest Rooms: $112 per night
Premium Rooms: $132 per night
Junior Studio: $142 per night
Executive Studio: $162 per night
Luxury Studio: $202 per night
Book Online using the following promotional code: EVP17
You can also book by calling toll-free 1-888-381-7275 and indicate your are visiting for Elk Valley Pride Festival.
* Rates valid October 11-15, 2017. Subject to availability. Taxes Extra.
Share This