Every year in Fernie, visitors and locals alike celebrate the legendary mountain man called the Griz with a huge winter festival which is set to occur this upcoming March 1st  to March 4th. This year's Griz Days Winter Festival will feature a host of fun events that will delight everyone big and small.
According to legend as retold by Fernie Mayor Mary Giuliano, "the Griz was born in a bear cave, and the people of the area could hear a commotion, but they were too afraid to go up and see. Finally, a young boy emerged, wearing a bear coat and hat — he had won over a bear. The legend began. He grew to be a man with shoulders six feet wide and carried a musket. He would shoot the musket into the sky, bringing the world-class snow to the mountains for people to enjoy."
---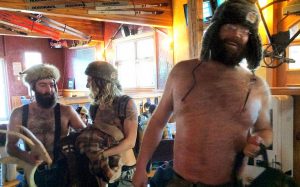 To kick off Griz Days on Thursday, Park Place Lodge is hosting a special Griz Days Trivia Night in the Pub. On Friday, the Pub will be hosting a live performance from local band Cold Cuts. In addition, the Pub will be one of the popular watering holes visited as part of the Griz Pub Crawl winding its way through Fernie Friday night.
On Saturday, Park Place Lodge will serve as the final host venue for the Extreme Griz competition. Join us as Extreme Griz competitors stop by the Pub Bar & Grill for four amazing events:
Leg Wrestling
Keg Toss
Log Sawing
Tug – of – War
The event at the Pub runs from 1:00 pm to 4:00 both inside and outside, so make plans to join us for a tasty meal, refreshing beverage and a chance to watch the spectacle that is Extreme Griz!
---
Traditionally, Park Place Lodge has been the sponsor and organizer of the Pub Classic Canadian Street Hockey Tournament. With so many other activities happening at the Park Place Lodge for Griz Days, the decision was to retire the Street Hockey Tournament event for 2018. A number of the people who have helped pull off this tournament decided to put their energy towards a new community event as part of Griz Days. With the new outdoor rink being constructed, a Pond Hockey Tournament was a natural fit.
If you would like more information about the Pond Hockey Tournament you can find it HERE
---
In addition to the events at the hotel, here are a few of our other favourite Griz Days events: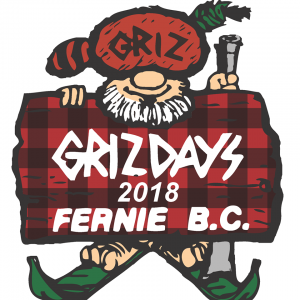 Fernie Community Centre – Griz Days Craft Fair, Extreme Griz Pancake Eating Contest& Baby Griz Crawl
Fernie Arts Station – Winter Griz Magic family event
Fernie Alpine Resort – Sunday Dummy Downhill
For more information on all of the Griz Days happenings visit our Park Place Lodge Events Page. Also check out the Griz Days website and Tourism Fernie website.
Also be sure to contact us at Park Place Lodge if you would like to book a Fernie stay for Griz Days!
---
The Park Place Lodge is a proud sponsor of art, culture & sport in the community and we are thrilled to help host these Griz Days events for another year. If you would like to join us for a Fernie hotel stay to take in this great event , please call our toll-free reservations line at 1-888-381-7275 or Book Online.
Share This