On Tap & On Menu is our seasonal update on two things we love here at the Park Place Lodge: tasty menu items and refreshing new craft beers!
---
What's New on the Menu
Winter saw the kitchen team introduce several new dishes that have proven to be a hit with our customers. By far the most exciting option is the new Meat Pie! Made in-house, the pies are prepared with chicken or beef and are featured on a rotation basis for dinner in both the Pub and the Bistro. Don't forget that this winter, the Bistro offers a cozy, comfortable setting where you can enjoy great food & friendly conversation. Open for dinner Thursday, Friday & Saturday evenings 5-9 PM.
To see the full menus featured in the Bistro Click Here and the Pub Click Here.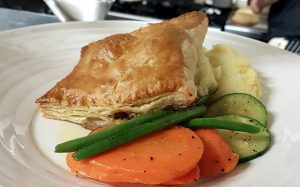 ---
What's on Tap at the Pub
With the recent upgrade to a new 16 tap beer system, the Pub is Fernie's best venue for enjoying craft beer. In addition to local classics such as Fernie Brewing Co's Project 9 Pilsner, we recently added two new beers that are quickly becoming favourites: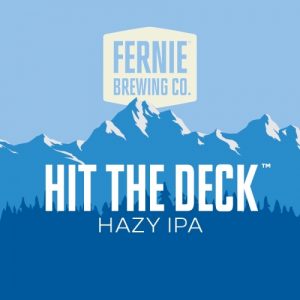 Hit the Deck Hazy IPA IPA – New England – Fernie Brewing Comp 6.7% ABV 50 IBU
An IPA style made famous by breweries on the East Coast. It's light, cloudy, low in bitterness, but high in hop flavour and aroma. The highest dry hop of our IPA's, it features juicy, citrusy Amarillo, Mosaic, Falconer's Flight and Azacca hops.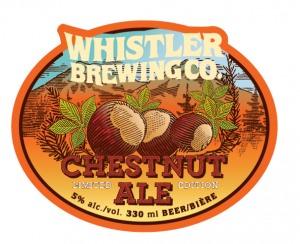 Chestnut Ale Spiced / Herbed Beer – Whistler Brewing Company  5% ABV  25 IBU
The Chestnut Ale is a true reflection of the fall. We've blended robust caramel and crystal malts to give the brew deep brown amber hues, for an almost warming appearance. But it's the roasted chestnuts that impart a unique and bold nutty character, complemented by a light level of hops, for a clean but crisp finish. Here's to fresh air, autumn colours, and fall hikes on our favourite trail. Gold Medalist at the 2017 Canadian Beer Awards in the Herb & Spice Beer Category.
Our full list of craft beers are now listed on Untappd and the full beer menu can be viewed on our website here: Pub Beer Menu
---
We hope to see you at the Park Place Lodge for a tasty meal and refreshing craft beer soon!
Share This