On Tap & on Menu is our seasonal update on two things we love here at the Park Place Lodge: refreshing new beers and tasty menu items!
---
What's on Tap at the Pub
The cooler fall weather has arrived and with is the search for darker more full-bodied brews. In addition it is BC Craft Beer month so we thought  we would highlight two favourite BC craft breweries. Here are two great beers currently featured on tap this fall in the Pub Bar & Grill:
The Professor Amber Lager Fernie Brewing Company 4% ABV
A rich, malty Amber Lager, handcrafted from Brewmaster Gord's recipe book. Prost!
The Professor Amber Lager is a commemorative brew, named after and stemming from, a partially created recipe found in past FBC Brewmaster Gord Demaniuk's recipe book. With rich, toasted and caramel malts, and a hint of noble hop flavour, we know Gord would have loved this easy-drinking malty lager.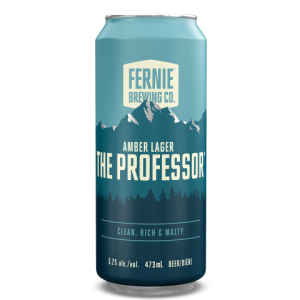 Tall Timber Ale – Brown Ale – Mt Begbie 5.2% ABV / 20 IBU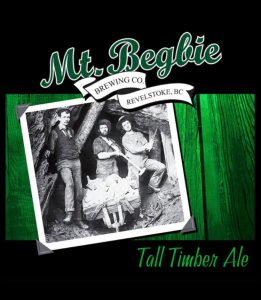 A favourite amongst Pub patrons, the Tall Timber Ale is a dark, full-bodied English Brown Ale alive with rich malt flavour, caramel undertones and a slight residual sweetness. The use of Goldings finishing hops and an authentic top cropping ale yeast round out the traditional Brown Ale character.
Both of these beers are the perfect fall beverage and both pair incredibly well with any of the featured burgers on our Craft Beer & Burger Menu this October.
As an added bonus, you can pick up both of these tasty beers to enjoy afterwards at home from our Spirits Cold Beer & Wine Shop.
---
What's on the Menu
October is Craft Beer & Burger Month in the Pub and we are featuring a number of fantastic burgers that our culinary team has come up with (see menu link below). In addition, due to popular demand, we are pleased to now feature the Pork Belly Burger as a permanent item on our Pub Menu. Featuring seared pork belly, kimchi slaw spinach and topped with a sunny egg, this is a craft burger masterpiece! Try it out and don't forget to match it with a The Professor Amber Lager or a Tall Timber Ale. Cheers!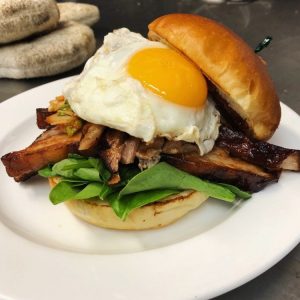 To see the full menu featured in the Pub Click Here.
---
We hope to see you at the Park Place Lodge here in Fernie BC for a tasty meal and refreshing craft beer soon! If you are planning to visit from out of town, make sure to take advantage of our Sip & Stay Package featured this fall. Also, if you are craving a tasty burger but want to enjoy it from the comforts of your home, we are happy to provide take-out service with our full menu. Simply call 250-423-6871 to place your order.
Share This