On last Saturday night the Fernie Museum hosted its annual fundraiser, the Boogie Woogie Blitz Ball, a way to remember that even during the terrible years of the Second World War people still had fun!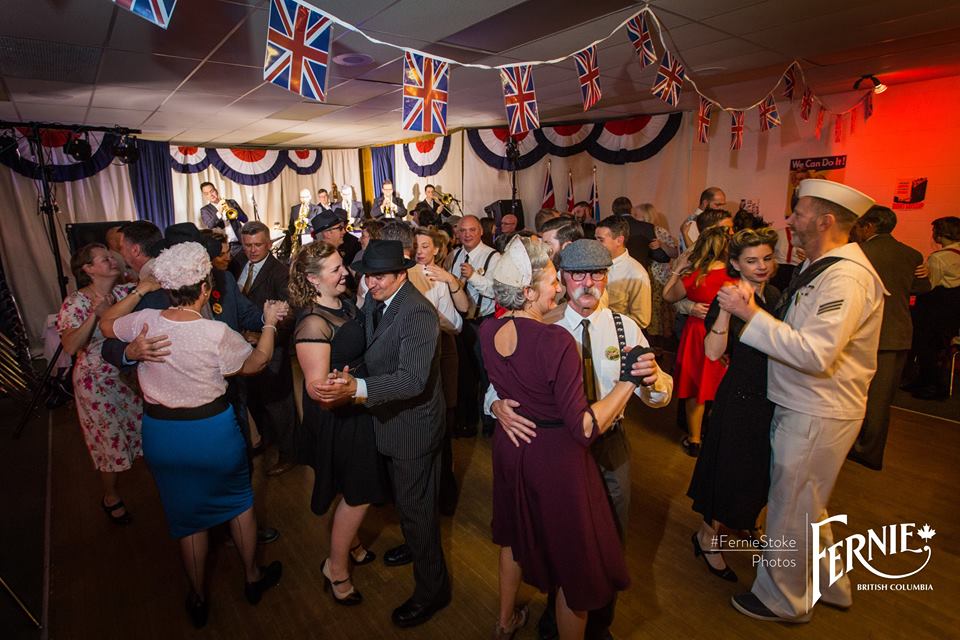 Attendees danced into the wee hours, enjoying the live music of the Johnny Summers Little Big Band –  Photo credit: Vince Mo, Tourism Fernie
The Park Place Lodge and the Sombrowski family are particularly pleased to be able to join the museum in creating events like the Ball because not only is it a great opportunity to celebrate our community, more importantly it is a way for us to support our heritage and culture. We believe that to know who we are we have to know where we came from. In order to do that we have to ensure that we protect and preserve our heritage and culture. The Fernie Museum works hard to help us remember our past and celebrate our culture through exhibitions that explore our community and its history, school programs that teach our youth, preservation of our history and archives. Additionally the museum is a fantastic resource for those seeking to preserve our heritage architecture. We need to only look around the world to see the damage done to communities who lose their heritage and culture. Indeed we don't even need to look that far afield in order to understand how damaging the loss of their culture was to the First Nations of Canada. In the digital world of today where ever more things become transient and disposable we need to make sure we don't lose the things that matter. The Fernie Museum and its programs and initiatives are critical to having a healthy, thriving community and so we are thrilled to join with Ron Ulrich, Lori Bradish and all their associates and volunteers in this important work.
We would also like to thank our team leaders and their colleagues who worked and volunteered on this project – you hepcats really boogie woogied!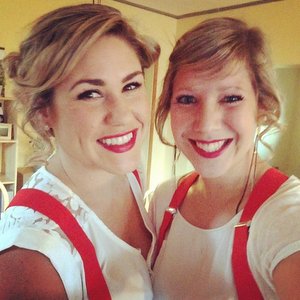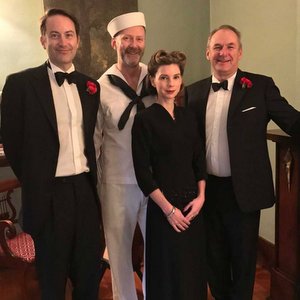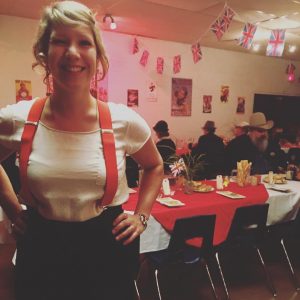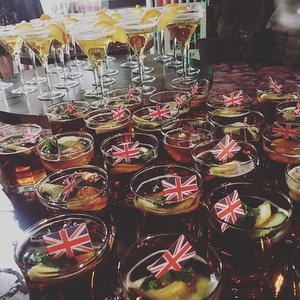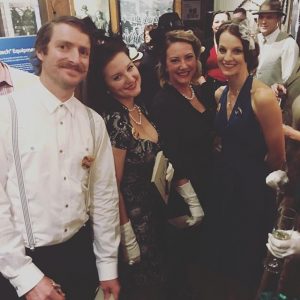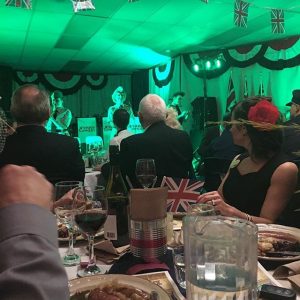 Photo credits: Eveliene Eijsermans, Tricia Leadbeater and Fernie Museum. For more great images from the event follow the Fernie Museum on Instagram
P.S. Plans are already underway for next year's event which promises to be even bigger and better! We hope you can join us and if you are from out of town, please join us for a Fernie hotel stay! You can call our toll-free reservations line at 1-888-381-7275 or Book Online.
Share This