On Tap & on Menu is our seasonal update on two things we love here at the Park Place Lodge: refreshing new beers and tasty menu items!
---
What's on Tap at the Pub
With winter season in full swing , we thought we'd feature the perfect beer to enjoy after a big day on the slopes of Fernie Alpine Resort. Come on down to the Pub for some après and enjoy a pint of the tasty @okanaganspring Pomegranate Ale. The second in their Winterland series, this limited release offers up the distinctive sweet taste of pomegranate in an easy-drinking ale. Crisp, cold and fresh, this flavourful new brew is just like our BC winters.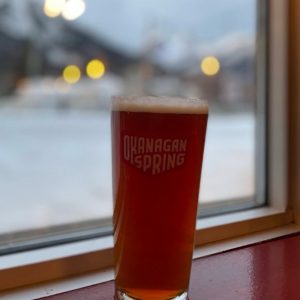 Hint: If you really enjoy this beer and want to take some home with you afterwards, stop by our Spirits Beer & Wine Shop here in the hotel and grab a six pack.
(@parkplacebeerwine on instagram)
---
What's on the Menu
As we continue to add creative new dishes  to our Pub menu, the recently added Cottage Pie is proving to be a Fernie favourite. This deconstructed version of the classic comfort food dish features house-made savory beef & vegetable filling, garlic mashed potatoes, and seasonal vegetables. Although there are some Pub diehards who insist that a Guinness stout is perfect pairing for this dish, we have also found that the crisp flavorful qualities of the Okanagan Spring Pomegranate Ale is the perfect  complement to savory nature of this dish!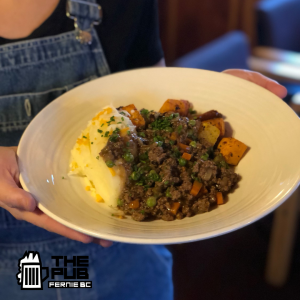 To see the full menu featured in the Pub Click Here. Don't forget that our full Pub menu is available for dine-in or take-out service.
---
We hope to see you at the Park Place Lodge here in Fernie BC for a tasty meal and refreshing craft beer soon!
Share This