June 1st COVID-19 & Operations Update for Park Place Lodge & Fernie BC:
Thank you to all our regular customers inquiring about booking a stay or visiting our various outlets here at the Park Place Lodge.  We value your continued support and patience as Park Place Lodge works with the community and province in addressing Covid-19. As with all of our tourism partners in the community and the province, we are asking travelers to help flatten the curve, now, so that we can safely travel when ready, later this spring and summer season.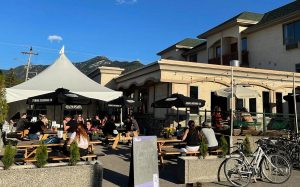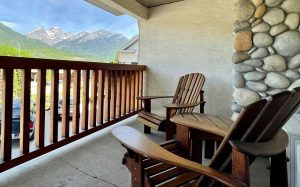 On Tuesday, May 25th, the BC Government ended the "Circuit Breaker" restrictions and announced a new 4-Step Restart Plan. We are currently in Step 1 and are hopeful we will enter Step 2 on June 15th and Step 3 on July 1st. Step 1 now allows for non-essential travel within your BC health region, small organized gatherings or meetings as well as both indoor and outdoor dining for groups up to 6 people.  
This is a great first step and as we move forward to the next steps, there will be additional opportunities for Fernie to welcome travelers from other regions of British Columbia as well as other parts of Canada. While we aren't quite there yet, we can see the light at the end of the tunnel! Book now for summer!
Also, if you are visiting us at the Park Place Lodge for essential reasons? Then also read this.
View all updated BC Gov't restrictions in detail.
More information on how the community of Fernie is addressing the Covid-19 situation can be found here: https://tourismfernie.com/news/coronavirus-covid-19
If you are concerned about how these restrictions will affect your travel decisions or wish to postpone or rebook your stay for a later date, please reach out to our reservations team and we will be happy to assist.
Please keep in mind that hotels are deemed an essential service and our operations continue to operate during these restrictions with extensive Covid-19 safety protocols in place. Overnight accommodations can be booked by contacting our reservations team at 250.423.6871. In addition our Pub Bar & Grill is open daily for indoor dining, patio and take-out from 12 Noon to 10 PM. Our Spirits Beer & Wine Shop is also open daily 9 AM – 10 PM and now offers convenient on-line ordering.
As a final note to our customers, please expect a new way of experiencing Fernie and the Park Place Lodge this winter as we progress through the government protocols and new safe ways of offering our services. This includes adjusted operating hours as well as limited drink and food menus.  We have also added new protocols and our service team has extra health and safety responsibilities, this may impact the style or speed of service. Our goal is create a safe and enjoyable environment for our guests as well as staff. We are doing our best to try and get it right and would be thrilled if you are willing to share your feedback. Do you have any awesome ideas that would improve your experience? Send us an email at manager@parkplacelodge.com.
We encourage everyone to stay safe, wear a mask, and wash your hands. In addition, we encourage those of you here in Fernie to continue to shop local and support local.
Again, we truly appreciate your support while we navigate this situation together and we look forward to welcoming you at the Park Place Lodge.
Share This